We recognize that all our patients are unique and deserve to receive orthodontic care that reflects their individual needs. Our experienced and talented team is committed to working with you and your family to create a comfortable, stress-free, and rewarding orthodontic experience every time you visit our practice.
We are pleased to welcome you and your family, and we look forward to working with you.
---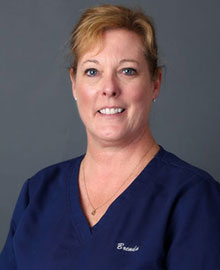 Brenda
Brenda joined our Spring House staff as an orthodontic assistant in 2009 and immediately made her contribution. With seven years of prior experience, she had shown great dedication by seeing her previous employer through his transition into retirement. She has a B.S. in elementary education and previously taught sixth grade.
Outside the office, Brenda is active with her church and enjoys doing home improvement projects. She and her husband David are parents of two grown children, Tim and Laura.
---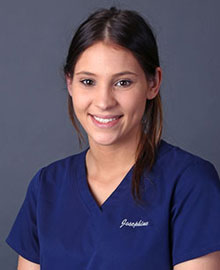 Josephine
Josephine joined our staff in 2014 and has become an enthusiastic addition. She is a graduate of Upper Dublin High School and attended Montgomery County Community College and Contemporary Health Career Institute dental program. Her love of learning and being an orthodontic assistant is evident every day as she interacts with our patients.
Josephine is a new Mother to her son Luca. She comes from a close-knit family whose mother is a wonderful cook. Outside of the office Josephine loves spending time with Luca, Jim and her family and friends.
---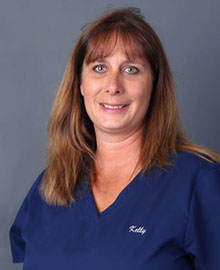 Kelly
Kelly has been a motivational force in our practice since the day she started in 1989. She has helped shape the personality of the practice as she moved from assistant to receptionist, and finally to taking on the responsibilities of an office manager. Kelly is respected for her total dedication to the office by the fellow staff as well as the doctors.
Kelly is married with two children and 2 dogs who keep her quite busy. Outside of the office she enjoys long walks with her husband Larry and being involved with the booster club at her daughters' school.
---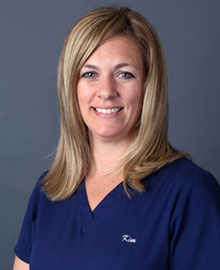 Kim
Kim joined our Spring House team in 2007 and from the day she started, everyone knew she was going to be around for a long time. Kim walks in the office with a smile and leaves just as happy. As our receptionist, she is the first person that patients meet. She is excellent at making patients happy while keeping the office running smoothly. She does this while never showing any concern for her next difficult request from one of the doctors. Kim's laugh is infectious and so loud that she sets the tone for our happy days.
Kim goes home to Kevin and her daughter Allie, who we are sure are equally amazed by her jovial personality. Kim's hobbies include running, boating, and spending time with her family and friends.
---